Another solo release week but that's a-OK when it's Robert Kirkman and Chris Samnee's FIRE POWER #3! This week you'll get an even deeper look into the shadows that follow Owen Johnson. Also, boy is his daughter adorable.
Get to the comic shop and stay safe out there!
---
FIRE POWER BY KIRKMAN & SAMNEE #3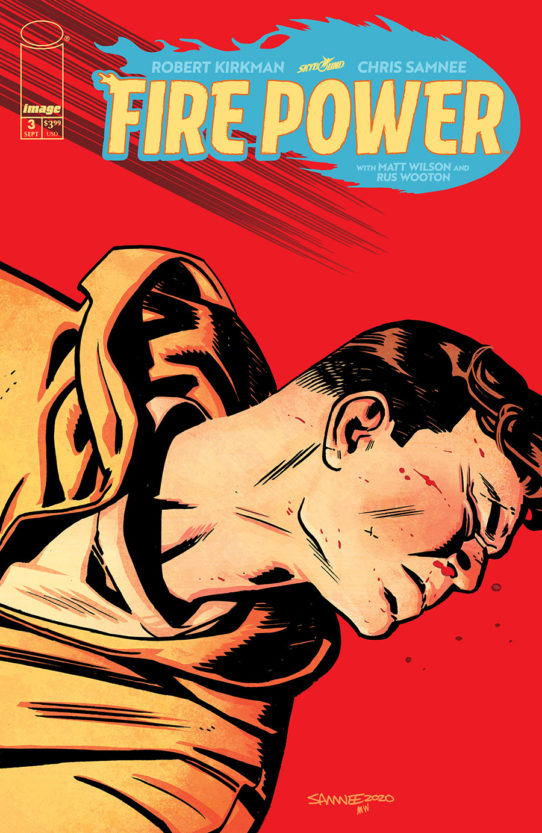 STORY: ROBERT KIRKMAN
ART/COVER: CHRIS SAMNEE & MATTHEW WILSON
SEPTEMBER 2 | 28 PAGES | FULL COLOR | TEEN+ | $3.99
Things just keep getting worse for Owen as it becomes clear that he cannot protect his family from his past. Whether he likes it or not, he's going to have to face who he is, what he's done–and who he's meant to be… before it's too late!