MURDER. FALCON.
Daniel Warren Johnson is quickly becoming one of the most important creators of his generation. As one extremely exuberant Image founder has said, Dan's bringing the energy of early 90s Image back to comics.
The Eisner nominated EXTREMITY was one of last year's best comics—you don't have to just take my word for it, it made lots of year-end Best Of lists. (There are two trades currently available. You won't regret purchasing them.)
Now Dan's returned to write and draw your new favorite comic: MURDER FALCON. And he's joined by the rest of Team EXTREMITY, colorist Mike Spicer and letterer Rus Wooton. This comic combines metal and kung fu and monsters, and a guy named Jake who will help Murder Falcon save the world by shredding up a storm.
The first issue hits stores October 10th. Please enjoy these preview pages, that will no doubt result in you doing a quick fist pump of Awesomeness. If you want to guarantee your copy, please preorder with your local comic shop retailer.
To recap:
Is MURDER FALCON fun? Hell yeah.
Moving? Yeah, you might cry.
Intense? Absolutely. But don't worry—
Murf ONLY murders MONSTERS.
Sean Mackiewicz
Editor-in-Chief, Skybound
---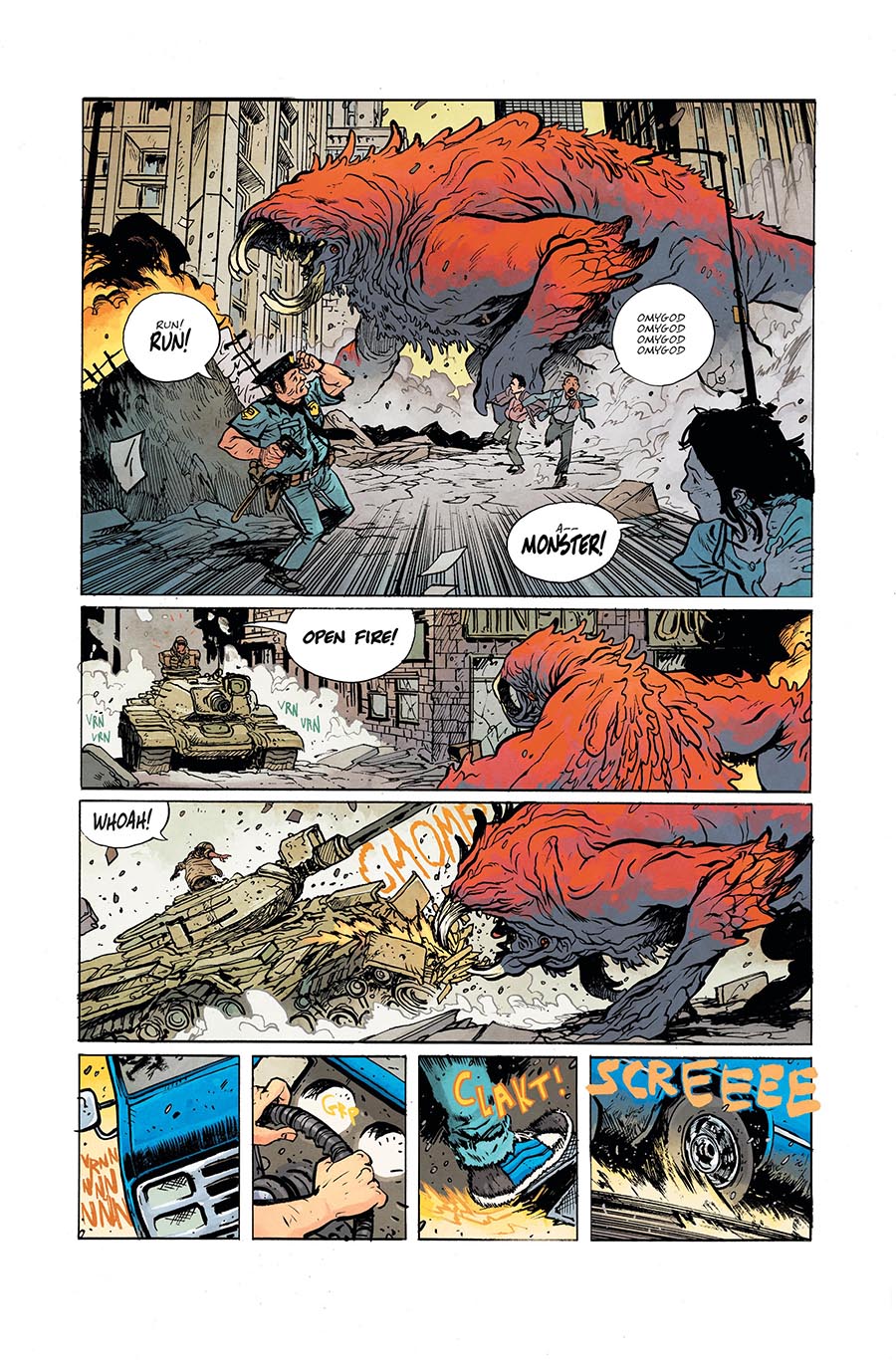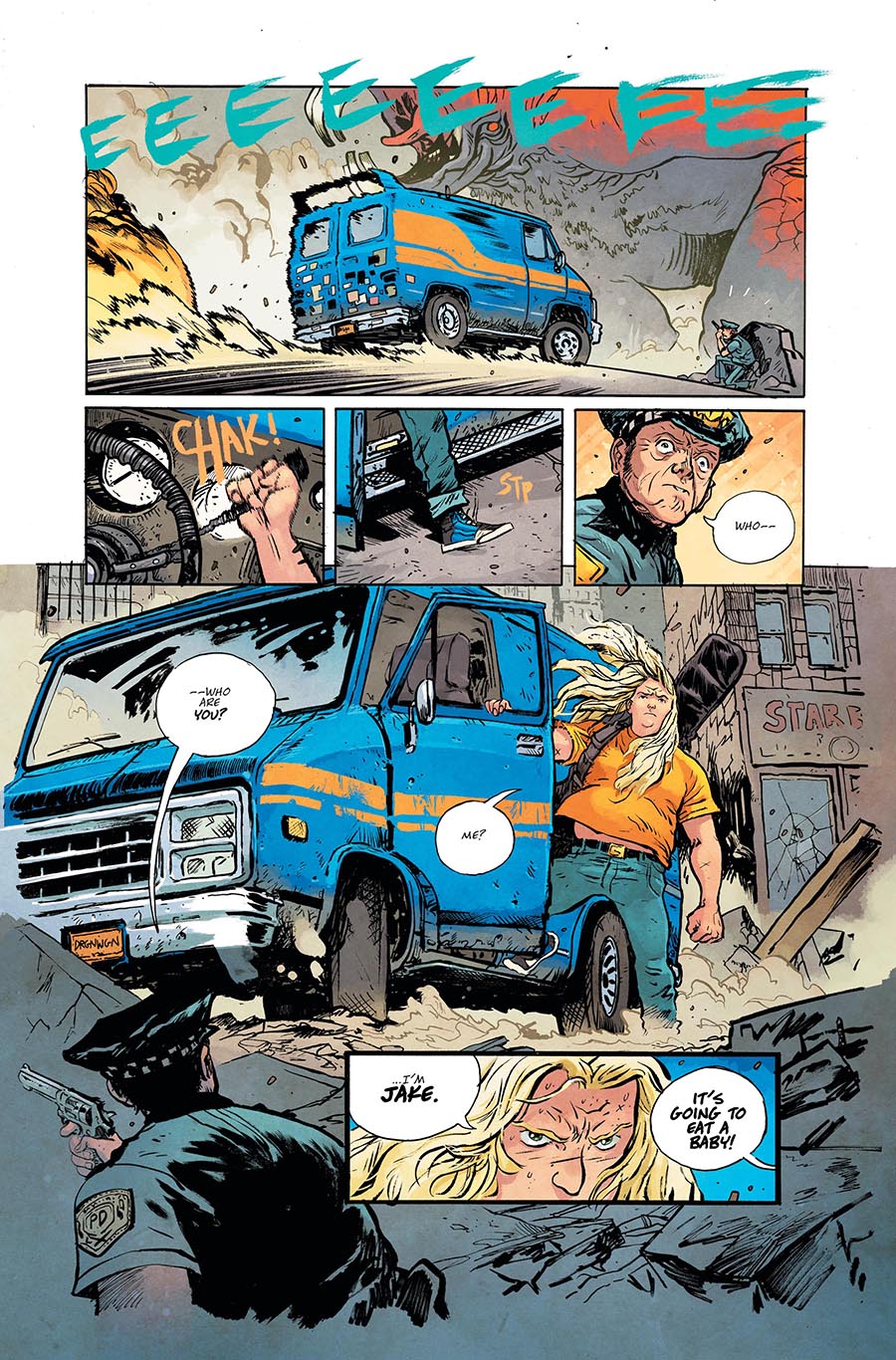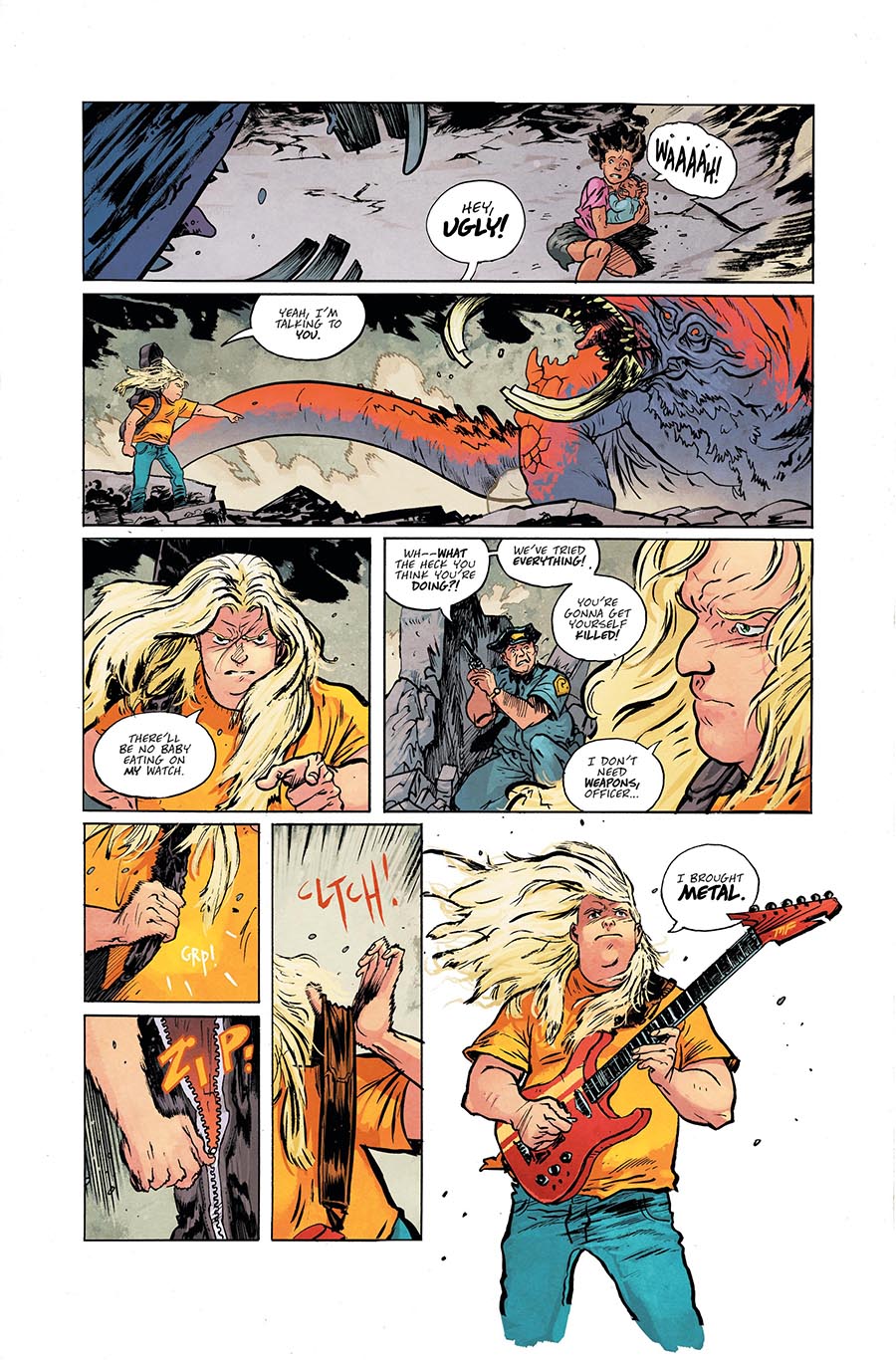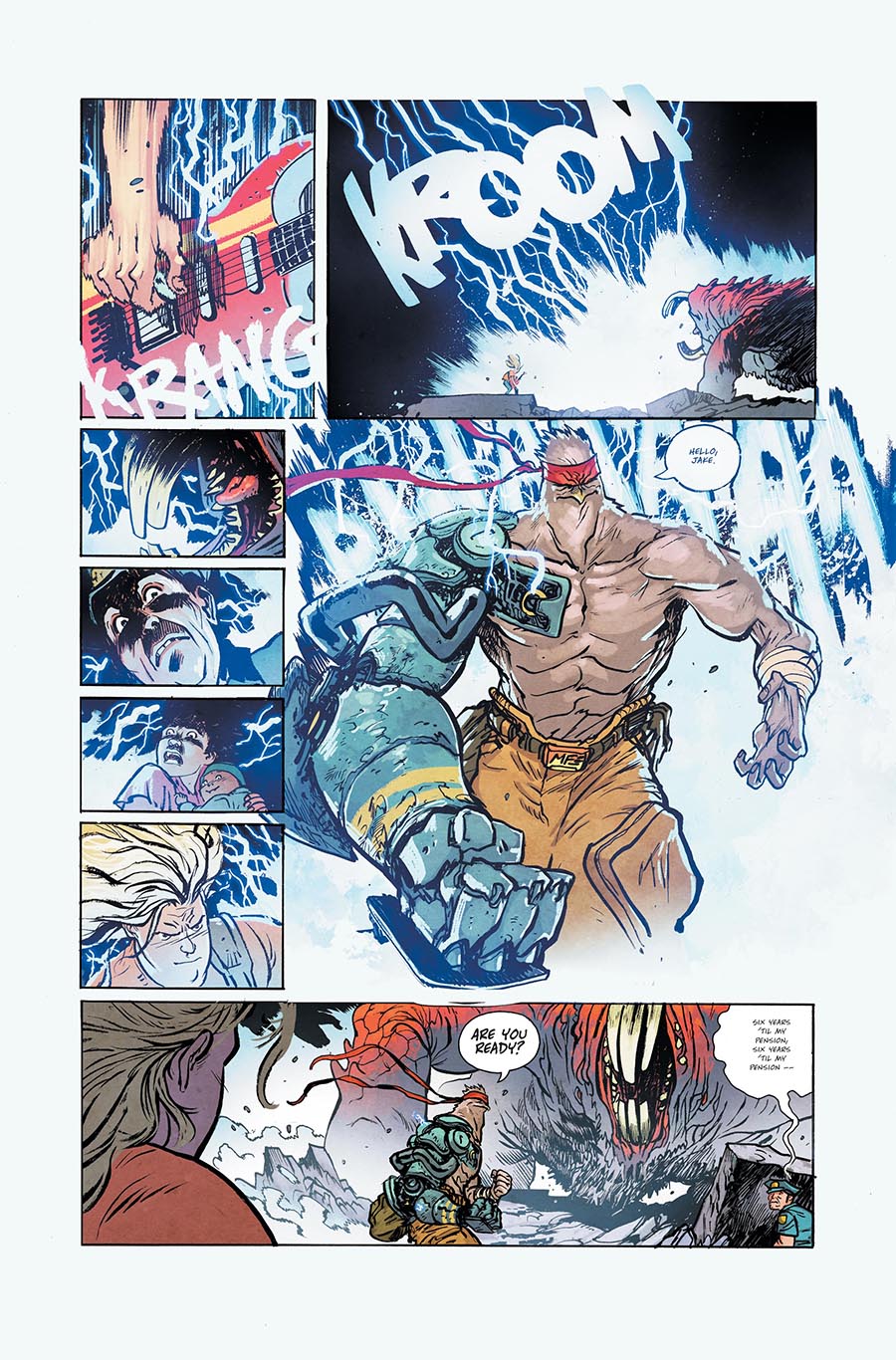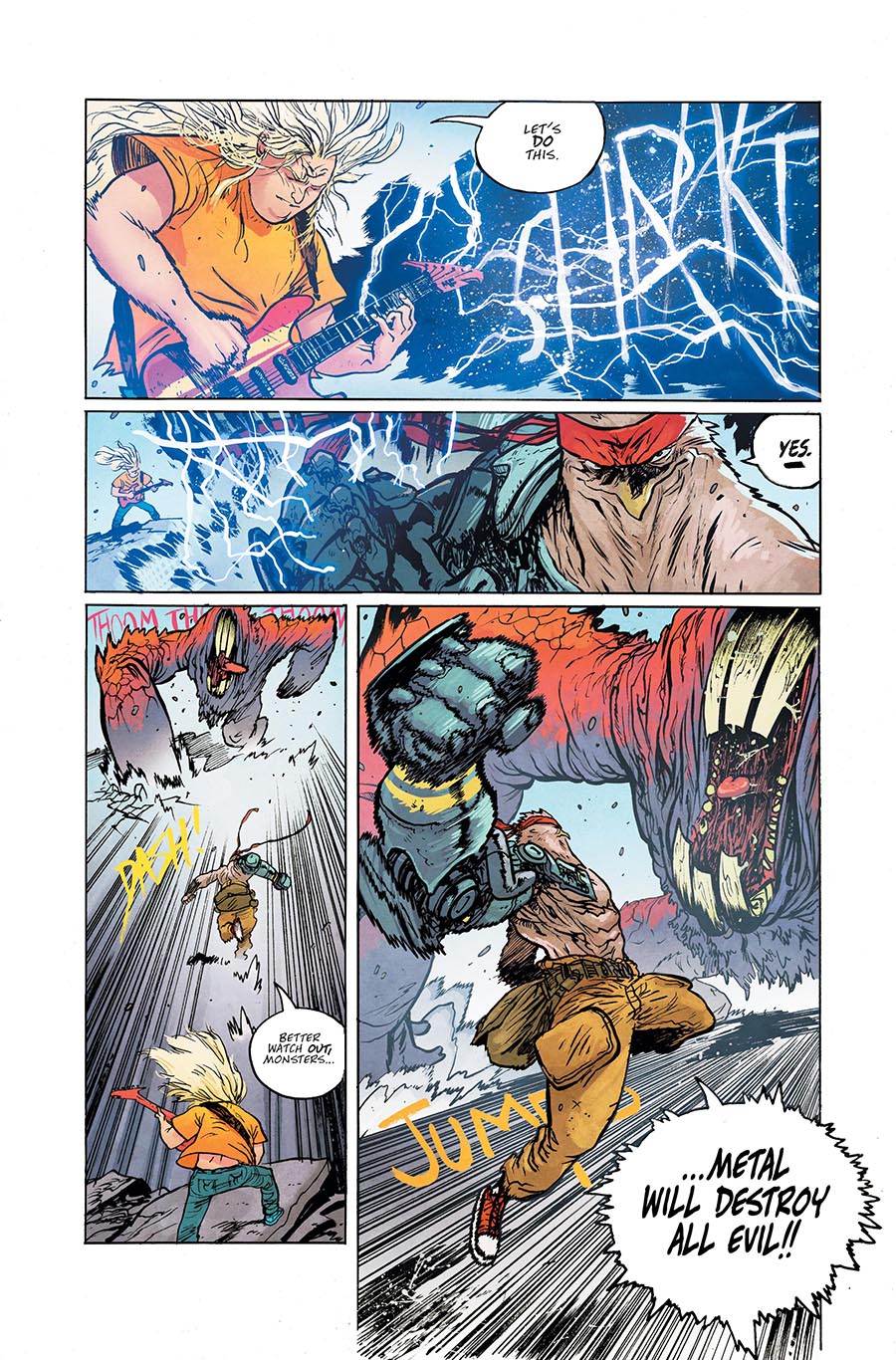 ---
Murder Falcon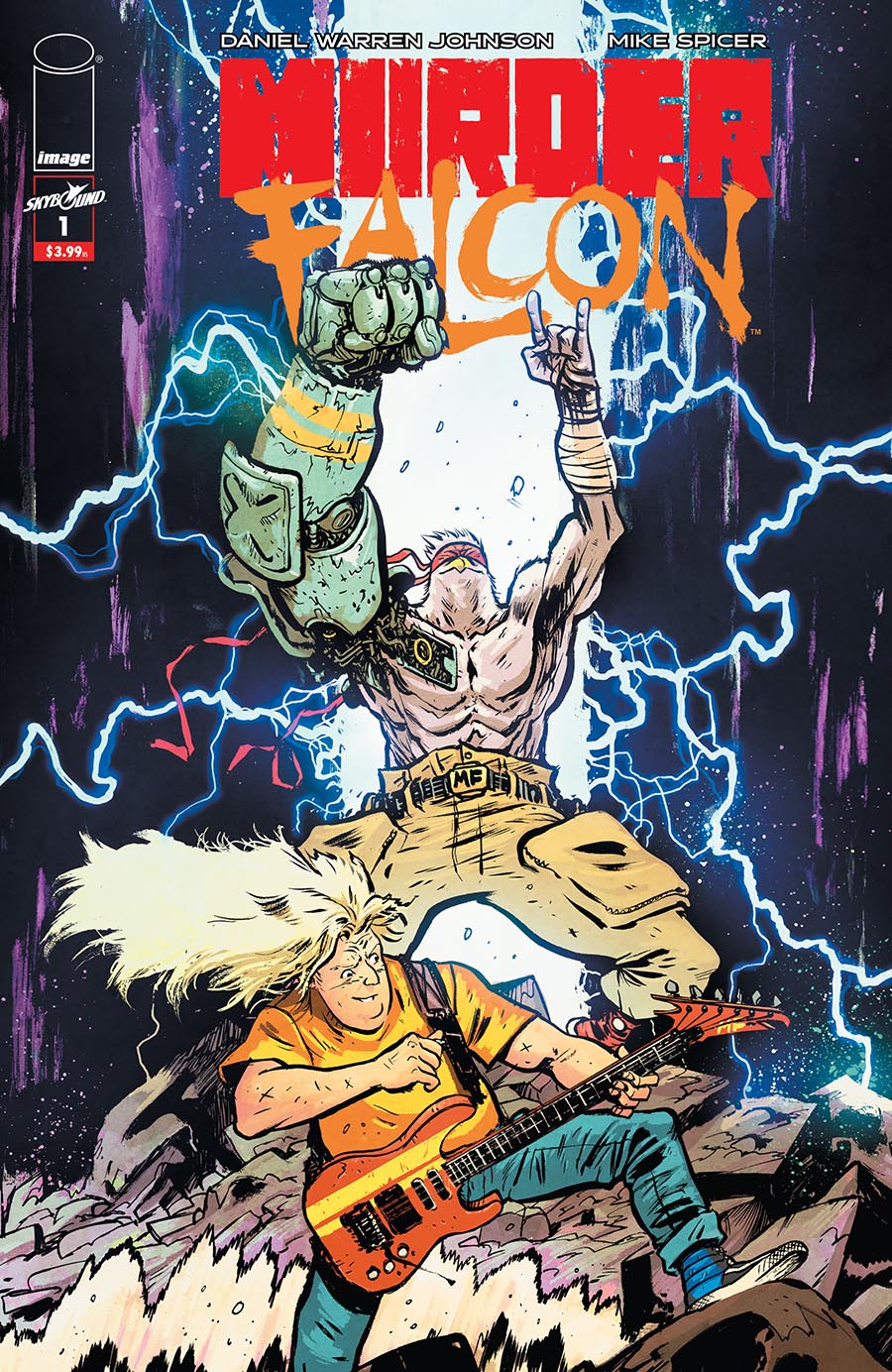 STORY/ART: DANIEL WARREN JOHNSON
COLOR: MIKE SPICER
LETTERER: Rus Wooton
EDITOR: Sean Mackiewicz
ASSOCIATE EDITOR: Arielle Basich
FOC: SEPTEMBER 17
IN-STORES: OCTOBER 10
32 PAGES | Full Color | Teen | $3.99
It's time to SHRED!!! From Daniel Warren Johnson—creator of the Eisner-nominated EXTREMITY—comes MURDER FALCON!!!
The world is under attack, and Jake's life is falling apart: no band, no girl, no future…until he meets MURDER FALCON.
Sent from The Heavy to destroy all evil, Murder Falcon can't do it without Jake shredding up a storm. Now, with every chord Jake plays on his guitar, the power of metal fuels Murder Falcon into all-out kung fu fury on those that seek to conquer Earth!