This week we announced the public launch of our Regulation A+ public offering on investment platform Republic. This is your chance to own a piece of the next great franchise from the minds behind this generation's biggest hits. From comics and television to video games and merchandising, our creator-focused framework for incubating, launching, and commercializing amazing entertainment has made us industry pioneers. That same unique business strategy and passion for new creators has led to multi-decade hits like The Walking Dead and Invincible. In addition to our existing amazing titles, Skybound's upcoming and yet-to-be-released projects hold immense promise, including the new film Renfield, a comedy horror movie directed by Chris McKay, starring Nicholas Hoult, Awkwafina, Ben Schwartz, and Nicolas Cage.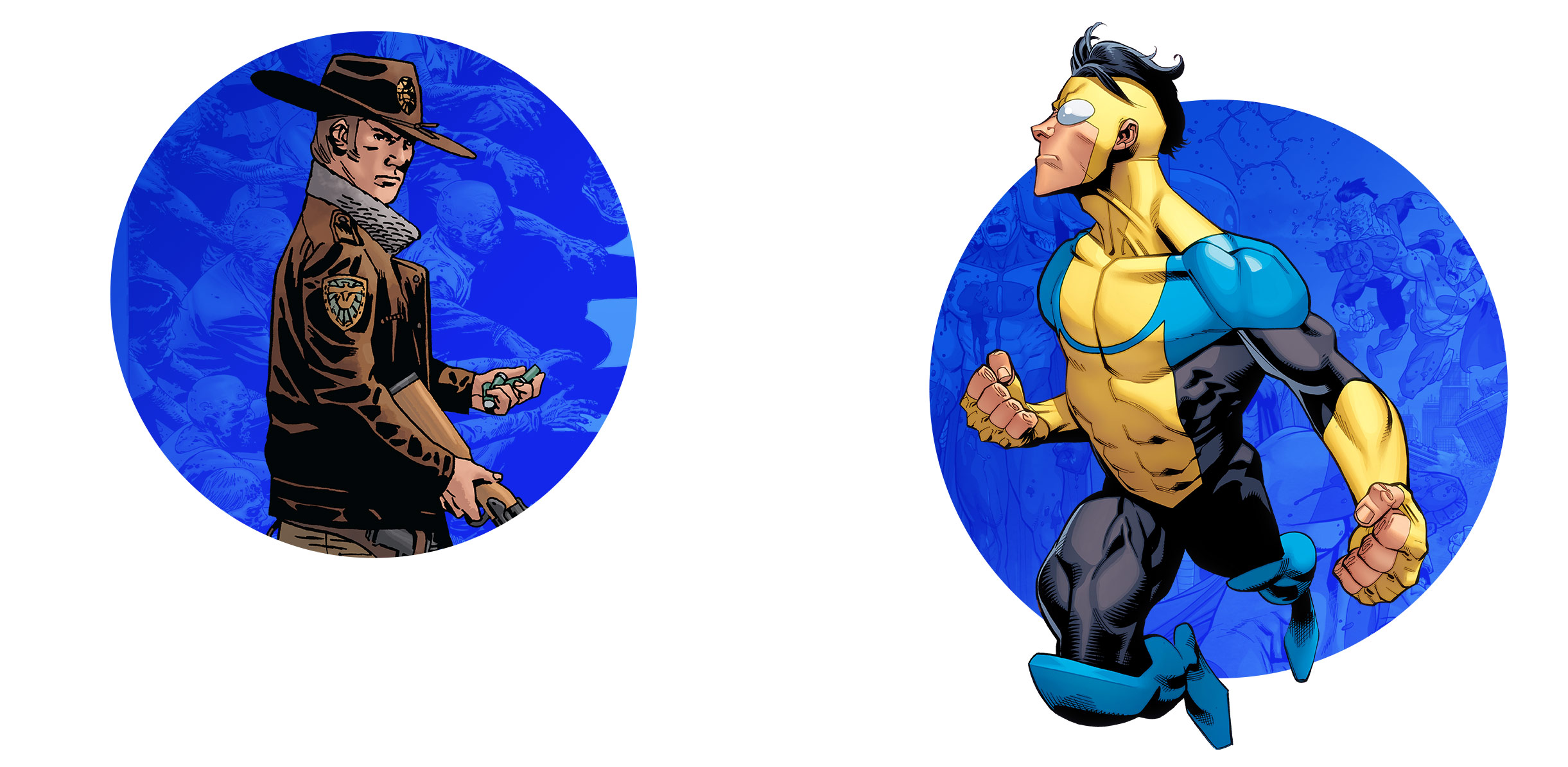 Thanks to recent legislation, Regulation A+ (Reg A+) provides anyone the chance to become a shareholder in the private companies they believe in — like ours, for example. Previously only available to the wealthiest 2% of Americans, this offering is your chance to invest in our growing business before a potential IPO or similar liquidity event. We believe in this approach to growth and feel that our longtime fans and supporters should share in its possible rewards. 
Investing is similar to creating a brokerage account on sites like E*Trade or Robinhood. Head on over to learn more about the offering on our investment platform Republic, where you can also post any questions you might have about the process. 
P.S. Oh did we mention? Investing comes with perks – significant, collectible perks and experiences. 
CHECK OUT THE PERKS OF INVESTING! 
Full press release is below with additional information!
Global Entertainment Leader Skybound Entertainment Announces Public Investment Opportunity on Investment Platform Republic
Fans can now invest in the company behind major entertainment franchises The Walking Dead, Invincible, and more.
January 23, 2023 – Los Angeles, CA: Skybound Entertainment, the entity behind award-winning entertainment franchises The Walking Dead, Invincible, Impact Winter, and more than 150 other intellectual properties, is pleased  to announce its first-ever Regulation A+ campaign. This campaign is an opportunity for the public to invest in a fast-growing company with a proven track record and competitive business model.
Public adoption of the offering has been well received and Republic has described it as one of the most successful launches on its site to date. In a private quiet period, Skybound raised more than $11 million. 
"We're so excited for this Regulation A+ offering, as the concept aligns with one of Skybound's core values: connecting with fans. We believe that by empowering our creators to do what they do best, and inviting its superfans to be able to hold a stake in the content they're passionate about, it's a win win for everyone," said Skybound CEO David Alpert.
Skybound's business model differs from most traditional entertainment companies in that it is creator and fan focused. It helps creators popularize Skybound's owned comicbook IP with super fans through TV and film, and then monetizes it through video games and retail. Its partners include major streaming services Amazon, Netflix, and HBO, mega-retail stores like WalMart and Target, and luxury entertainment corporations like Diageo and Creative Artist Agency (CAA).
"Skybound is such an exciting offering to kick off 2023. We're pleased with the momentum they have seen early on, and believe they have tapped into a powerful fan-turned-investor base that will contribute to a successful, memorable raise," said Republic EVP, Chuck Pettid.
Skybound's offering is open to the general public, and investment starts at $500. The company plans to reveal special perks for a variety of investment tiers, from discounted merchandise to exclusive experiences and behind-the-scenes access, in the coming weeks.
For more information about Skybound's Regulation A+ campaign, please visit the Republic investment page: republic.com/skybound. You may also review Skybound's Form 1-A here: https://www.sec.gov/Archives/edgar/data/1867925/000149315222034529/partiiandiii.htm 

 Skybound is a company for creators. We're known for using the Wheel of Awesome to make cool stuff, no matter the platform. We place creators and their projects at the center of the wheel and work with them to keep the integrity of their vision as it becomes a comic, game, TV series, film, audio series, or all of the above.  
Skybound builds global franchises. We've been the home of The Walking Dead and Invincible since 2010 and are leaders in creating universes that become pop culture phenomena from our library of over 150 properties, including the emerging tentpole Impact Winter.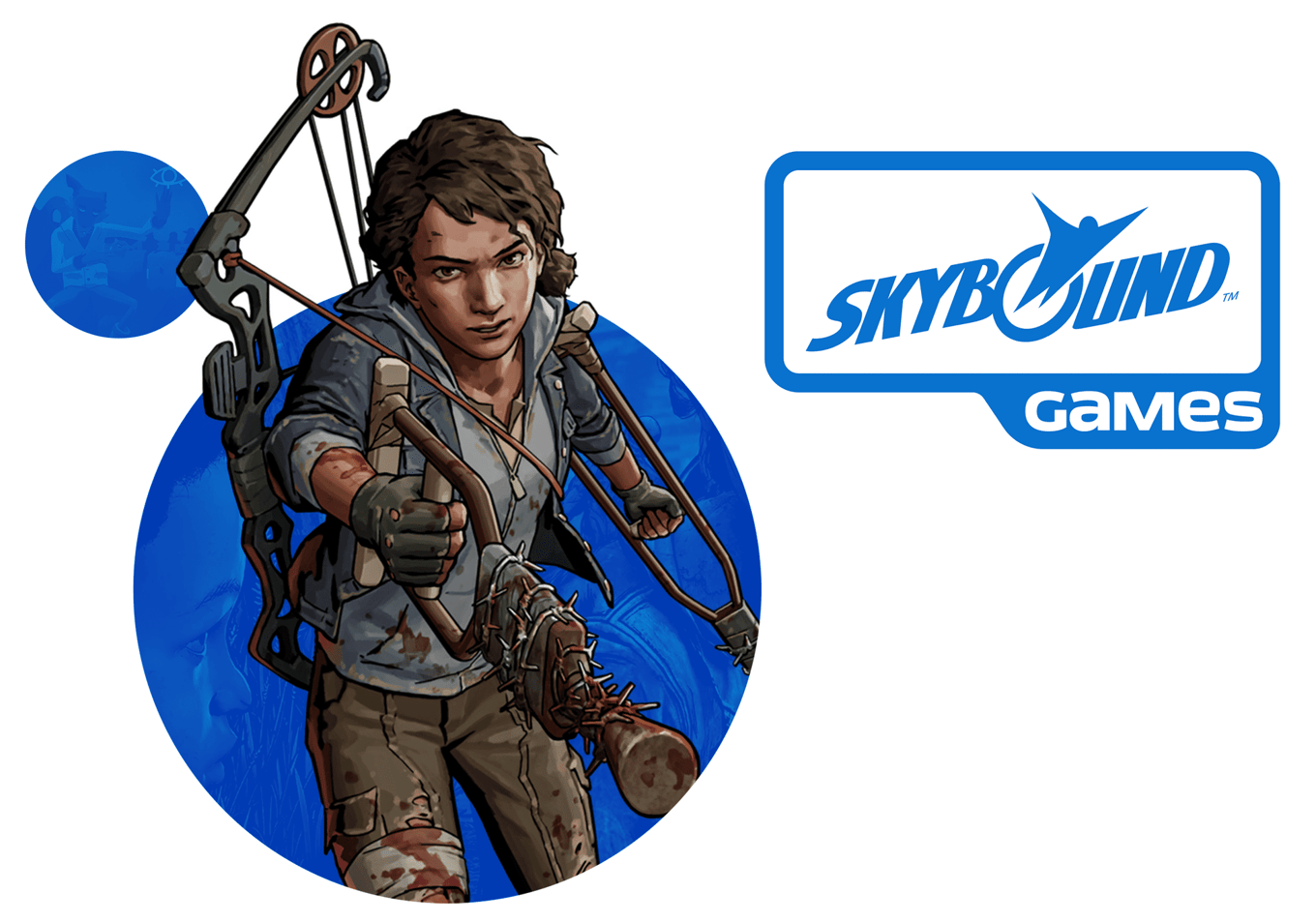 Skybound is a force in games. We publish, produce and distribute video games across every genre, including the blockbuster The Walking Dead series and the BAFTA award-winning Before Your Eyes. 
Follow Skybound on Twitter (@Skybound), YouTube (Skybound), Facebook (@SkyboundEntertainment), Instagram (@skyboundent), and at www.skybound.com.    
This is a risky, speculative, illiquid investment and you could lose money.
https://files.brokercheck.finra.org/crs_297797.pdf

This offering is facilitated by OpenDeal Broker LLC.  All funding-portal activities are conducted by OpenDeal Portal LLC doing business as Republic, a funding portal which is registered with the US Securities and Exchange Commission (SEC) as a funding portal (Portal) and is a member of the Financial Industry Regulatory Authority (FINRA). OpenDeal Portal LLC is located at 149 E 23rd St #2001, New York, NY 10010, please check out background on FINRA's Funding Portal page.
All broker-dealer related securities activity is conducted by OpenDeal Broker LLC, an affiliate of OpenDeal Inc. and OpenDeal Portal LLC, and a registered broker-dealer, and member of FINRA | SiPC, located at 149 5th Ave, 10th Floor, New York, NY 10010, please check our background on FINRA's BrokerCheck.
Certain pages discussing the mechanics and providing educational materials regarding regulation crowdfunding offerings may refer to OpenDeal Broker LLC and OpenDeal Portal LLC collectively as "Republic", solely for explanatory purposes.
Neither OpenDeal Inc., OpenDeal Portal LLC nor OpenDeal Broker LLC make investment recommendations and no communication, through this Site or in any other medium should be construed as a recommendation for any security offered on or off this investment platform. Investment opportunities posted on this Site are private placements of securities that are not publicly traded, involve a high degree of risk, may lose value, are subject to holding period requirements and are intended for investors who do not need a liquid investment. Past performance is not indicative of future results. Investors must be able to afford the loss of their entire investment. Only qualified investors, which may be restricted to only Accredited Investors or non-U.S. persons, may invest in offerings hosted by OpenDeal Broker.
Neither OpenDeal Inc., OpenDeal Portal LLC nor OpenDeal Broker LLC, nor any of their officers, directors, agents and employees makes any warranty, express or implied, of any kind whatsoever related to the adequacy, accuracy or completeness of any information on this Site or the use of information on this site. Offers to sell securities can only be made through official offering documents that contain important information about the investment and the issuers, including risks. Investors should carefully read the offering documents. Investors should conduct their own due diligence and are encouraged to consult with their tax, legal and financial advisors.
By accessing the Site and any pages thereof, you agree to be bound by the Terms of Use and Privacy Policy. Please also see OpenDeal Broker's Business Continuity Plan and Additional Risk Disclosures. All issuers offering securities under regulation crowdfunding as hosted by OpenDeal Portal LLC are listed on the All Companies Page. The inclusion or exclusion of an issuer on the Platform Page and/or Republic's Homepage, which includes offerings conducted under regulation crowdfunding as well as other exemptions from registration, is not based upon any endorsement or recommendation by OpenDeal Inc, OpenDeal Portal LLC, or OpenDeal Broker LLC, nor any of their affiliates, officers, directors, agents, and employees. Rather, issuers of securities may, in their sole discretion, opt-out of being listed on the Platform Page and Homepage.
Investors should verify any issuer information they consider important before making an investment.
Investments in private companies are particularly risky and may result in total loss of invested capital. Past performance of a security or a company does not guarantee future results or returns. Only investors who understand the risks of early stage investment and who meet the Republic's investment criteria may invest.
Neither OpenDeal Inc., OpenDeal Portal LLC nor OpenDeal Broker LLC verify information provided by companies on this Site and makes no assurance as to the completeness or accuracy of any such information. Additional information about companies fundraising on the Site can be found by searching the EDGAR database, or the offering documentation located on the Site when the offering does not require an EDGAR filing.
To help the government fight the funding of terrorism and money laundering activities, Federal law requires all financial institutions to obtain, verify, and record information that identifies each person who opens an account. Therefore, when you use the Services we will ask for your name, address, date of birth, and other information that will allow us to identify you. We may also ask to see your driver's license, passport or other identifying documents.
Republic and its affiliates are not and do not operate or act as a bank. Certain banking services are provided by BankProv, member FDIC / member DIF. Digital (crypto) assets and investment products are not insured by the SiPC or FDIC, may lose value, and are not deposits or other obligations of BankProv and are not guaranteed by BankProv. Terms and conditions apply.